5 Quotes from Martin Luther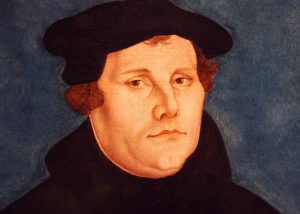 This month marks the 500th Anniversary of the Protestant Reformation. To celebrate this milestone, here are five of my favorite quotes from Martin Luther, who has continued to bless the church through his writings:
Every week I preach justification by faith to my people, because every week they forget it.
The Bible is a remarkable fountain: the more one draws and drinks of it, the more it stimulates thirst.
As long as we live there is never enough singing.
We are saved by faith alone, but the faith that saves is never alone.
A simple layman armed with Scripture is greater than the mightiest pope without it.