5 More Quotes from Martin Luther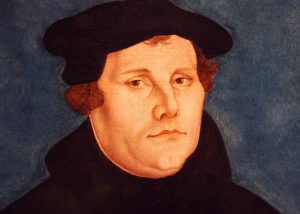 Yesterday I posted five of my favorite quotes from Martin Luther. Here are five more:
We need to hear the Gospel every day because we forget it every day.
From the beginning of my Reformation I have asked God to send me neither dreams, nor visions, nor angels, but to give me the right understanding of His Word, the Holy Scriptures; for as long as I have God's Word, I know that I am walking in His way and that I shall not fall into any error or delusion.
A religion that gives nothing, costs nothing, and suffers nothing, is worth nothing.
Lord Jesus, You are my righteousness, I am your sin. You took on you what was mine; yet set on me what was yours. You became what you were not, that I might become what I was not.
Unless I am convicted by scripture and plain reason – I do not accept the authority of the popes and councils, for they have contradicted each other – my conscience is captive to the Word of God. I cannot and I will not recant anything, for to go against conscience is neither right nor safe.